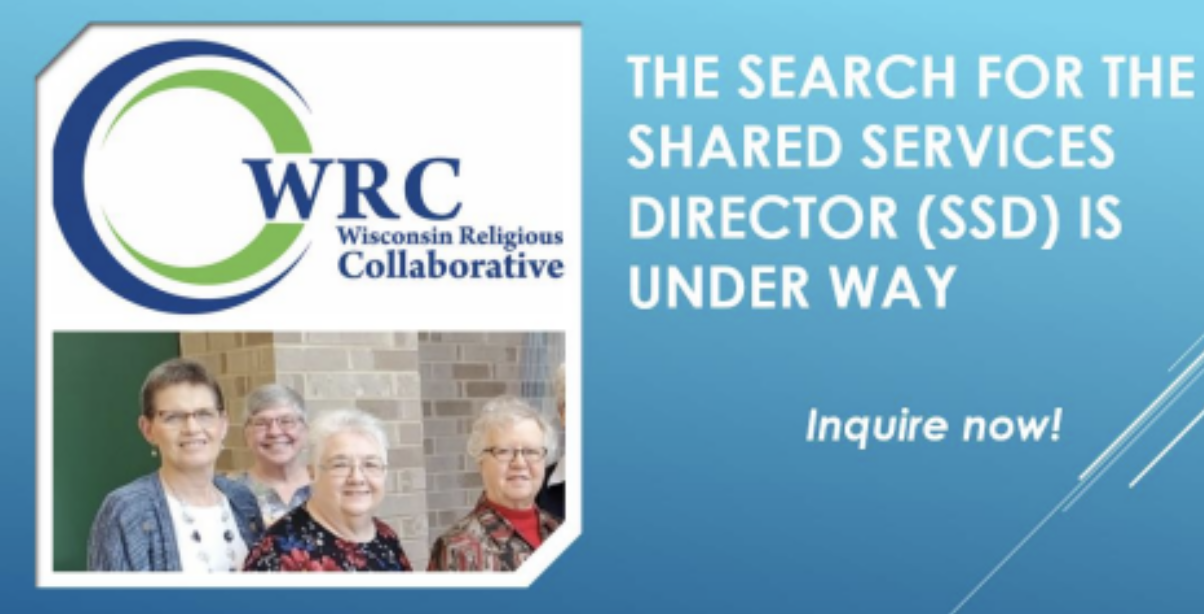 Are you looking for more than a job? Are you a collaborator with a strong sense of purpose? Read on.
The Wisconsin Religious Collaborative (WRC) is seeking a Shared Services Director (SSD). The WRC is in search of candidates who are deeply committed to collaboration with a strong sense of purpose. Must be knowledgeable and experienced in the systems and inner workings of religious life. The primary purpose of this position is to help acquire needed services for the WRC members with specific identified needs that their Leadership, members, and existing staff are unable to address.
Candidates must have proven success in recruiting staff and/or researching and negotiating service contracts that member religious institutes of vowed women need. This assistance will enable religious institutes to fulfill their mission of caring for members and living the Gospel message through charitable caring service to others, especially the poor.
Ready To Apply:
If you are ALL SET, download our SSD job description and the Map of the WRC 10 Member Communities for your review.
TO APPLY:
Please submit the following to the WRC SSD Search Committee at tmalm@tmcghr.com
- A cover letter that gives us a view into your life's work. A view that conveys that you are a strong fit to be WRC's Shared Services Director. A view that tells us your story, why you are drawn to the role specific to your gifts of being a strong collaborator with a sense of purpose.
- CV or Resume
Our intention is to fill this position by mid-summer of 2023. We strongly encourage you to apply as soon as possible.