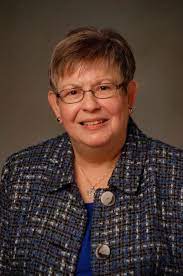 Executive Director Julie Tydrich, FSPA
608-792-8101
Sister Julie brings many years of experience as a leader in her community including twenty-one years a treasurer and four years as a member on the leadership team of the Franciscan Sisters of Perpetual Adoration of La Crosse WI.
Sister Julie was a member of the Board of Directors of the Wisconsin Religious Collaborative in 2018 while she was on the FSPA leadership team. Most recently she has served as an NRRO consultant.
She is currently also serving part time in each of the following positions: a second term in her FSPA Leadership Team and Administrator of Villa St. Joseph-FSPA's Retirement Home.